Sanford J. Selman, Managing Director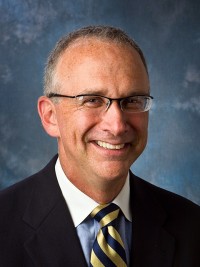 Sanford J. Selman is a highly experienced financial executive with deep domain experience in the energy and environmental sectors. As a specialist in the development of technology on a global scale, he possess a keen understanding of the technical, commercial, financial and societal issues associated with the development and deployment of low carbon, environmentally sustainable technology.
In 2002, Mr. Selman founded the Asia West Environment Fund, an early-stage venture capital fund with a unique focus on investing in privately-held companies in North America and Europe possessing proprietary technology that is commercially and environmentally relevant to China and India. Over the past 9 years, Mr. Selman's portfolio companies have undergone the difficult transition process of scaling their businesses from bench-scale technology "experiments" to viable global enterprises. As Chairman of three of his portfolio companies, Mr. Selman guided his management teams over an often bumpy road to cash flow breakeven and beyond. Managing these transitions required Mr. Selman to assume operational control as CEO during particularly challenging times to design and execute a turnaround or restructuring of the business.
Prior to Asia West, during his industrial and investment banking career, Mr. Selman specialized in developing and financing a diverse range of industrial and infrastructure projects with a particular focus on energy and the environment. He arranged approximately $1.5 billion in project, trade and lease financing serving as financial advisor to governments and private sector clients in North America, Latin America, China, Indian sub-continent and Eastern Europe.
Mr. Selman holds a Master of Business Administration in Finance and Investments from The George Washington University and a Bachelor of Science in Mechanical Engineering (with Distinction) from Worcester Polytechnic Institute.
US: +1 (203) 434-3005
sandy@asiawestfunds.com
Richard McCombs, Managing Director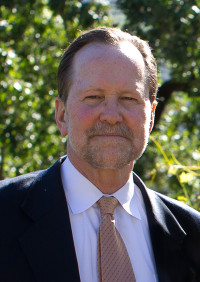 Richard McCombs has over 35 years of professional experience, the majority of which has been in executive-level management positions. He has been CEO or President of MBA Polymers, Inc. for the last twelve years and led the Company from an early-stage, pre-revenue company with unproven technology to a global enterprise with commercial manufacturing facilities on three continents utilizing MBA's revolutionary plastics recycling technology.
Mr. McCombs was responsible for negotiating, constructing and commissioning MBA's first commercial facility in China in conjunction with a Chinese joint venture partner, hiring the Chinese Managing Director and together, developing a customer network including leading global electronic OEMs. Mr. McCombs then repeated these steps for MBA's European plants in Austria and the UK. In order to support this expansion, Mr. McCombs raised seven rounds of private equity financing from some of the largest VC/PE firms in the world.
Prior to MBA Polymers, Mr. McCombs was CFO of a publicly-held company and started a joint venture in the rice industry in Vietnam. This company grew to become the largest foreign-owned exporter of rice during his tenure.
Mr. McCombs has considerable fundraising experience having negotiated equity, debt and non-dilutive financing from diverse sources such as angel investors, venture capital firms, private equity funds, government agencies, banks and public bond markets.
Mr. McCombs earned his MBA from Stanford University and a B.A. from Amherst College.
US: +1 (415) 497-8509
China: +86-137-5173-5171
rmccombs@asiawestfunds.com
Eric Wang, Managing Director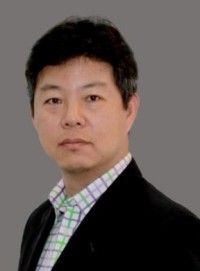 Eric Wang has more than 20 years' management experience in multiple industries including recycling, food, agriculture and breeding, direct investment and internet information services. He has been based in the US, Europe, Hong Kong and key cities around Mainland China and has served in senior positions with US and UK public and private companies, JVs, WOFEs, state-owned enterprises and privately-held companies in China.
Prior to Asia West, Mr. Wang served as Managing Director of the Chinese subsidiary of the global leader in recycling scrap plastics from post consumer durable goods, MBA Polymers. Mr. Wang joined MBA Polymers at the time of the ground breaking and was responsible for overseeing the construction of the facility, hiring the entire team, facility commissioning and operation. Under his stewardship, the business grew from a brand new JV start-up to generating over RMB 170 million in annual revenue. Mr. Wang skillfully managed key relationships with foreign and domestic customers, including a global electronics OEM and their contract manufacturer. As Managing Director, Mr. Wang also had to manage the sometimes complicated relationship between MBA Polymers and its Chinese joint venture partner, a State-Owned Enterprise.
While the head of China Business Development (Merger & Acquisition) of a HK$60 billion public company, under Hutchison Whampoa Group, he took a leading role to acquire stakes from twelve TMT companies and set up six JV companies. Among these was a top China newspaper JV, the first one in China in which the overseas party was the largest shareholder.
One of Mr. Wang's key strengths is his ability to bridge the gap between Western and Chinese culture in a demanding commercial environment. His has demonstrated capabilities in post-merger integration, relationship building with government agencies, and corporate finance while always maintaining focus on business development.
He received International Master of Business Administration degrees from University of South Carolina in the US and Vienna Economic University in Austria. He also holds a B.A. in Accounting from China People's University.
China: +86-186-0134-2443
ewang@asiawestfunds.com
Christopher D. Maloney, Advisor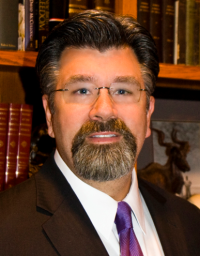 Mr. Maloney is a seasoned senior executive with over 30 years of global corporate management and operations experience in the energy, water, waste and financial services sectors. As both an owner and developer, he has established a reputation in the industry as having a laser focus on the efficient deployment of technology and capital to optimize commercial success. His business acumen in structuring deals that drive stakeholder value is uniquely complimented by his technical background as an engineer who understands technology.
Mr. Maloney has managed energy development businesses for two of the largest investor owned utilities in the US and has been founder and CEO of three renewable energy development and advisory businesses in the United States and Africa. He currently serves as CEO of The Capernaum Group, a consulting and advisory company specializing in positioning and deploying sustainable waste-to-energy technologies for market leading firms such as Westinghouse Plasma.  He also serves as COO of Digested Organics LLC, which provides integrated organic waste management solutions to the agriculture, food and municipal waste sectors.
Having worked on virtually every continent over the past three decades, Mr. Maloney has a unique cultural perspective, which serves him well negotiating complex international transactions.
Mr. Maloney holds a Bachelor of Science in Engineering from the University of Illinois at Chicago.
US: +1 (847) 431-6826
chris@asiawestfunds.com